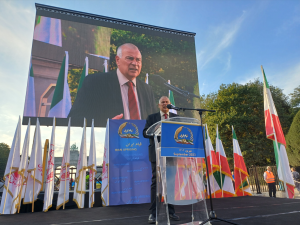 One year ago the Iranian Morality Police arrested and murdered a young Iranian woman Mahsa Amini for not dressing a veil in a regulatory way.
A nation-wide protest movement took place demanding the end of clerical rule, freedom and democracy.
On the 15th September Iranians sent the message that their determination to end the regime is unbreakable.